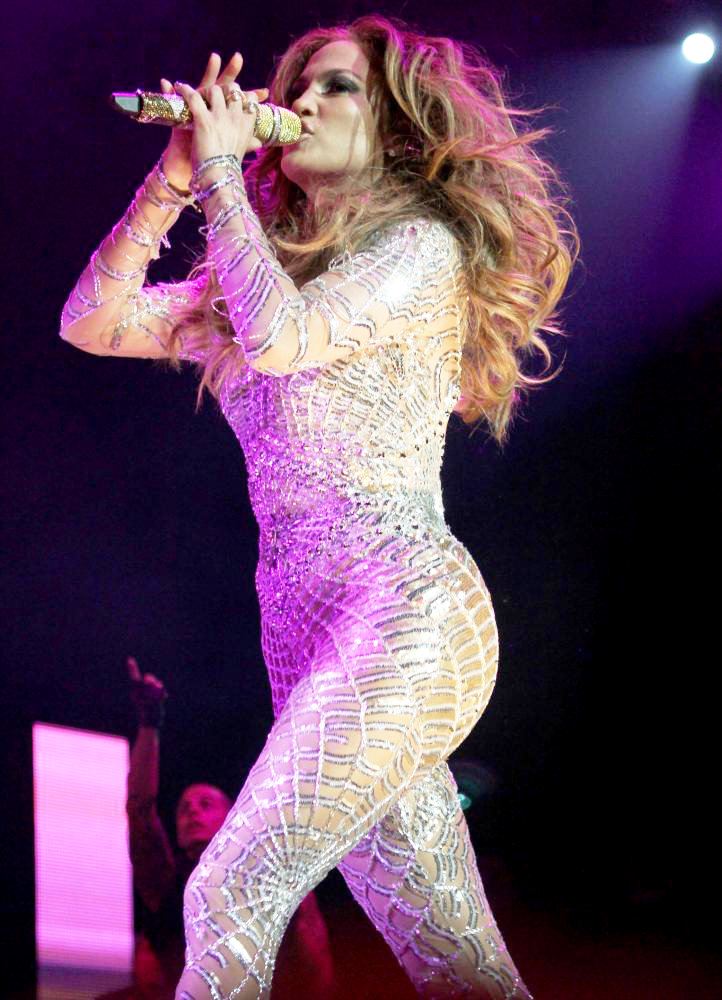 Jennifer Lopez
handled it like a pro when a technical glitch interrupted her performance at KIIS FM's Wango Tango concert on Saturday, May 14. The "American Idol" judge was the grand finale act of the day right afterPitbull. She opened her set with "On the Floor" which was cut off after a few minutes when her mic suddenly went off.
Instead of running off the stage or awkwardly stopping the performance, JLo continued to sing and dance while her fans tried to help singing the song. A few seconds after, there was still no sign of the mic regaining power, so JLo approached the brim of the stage and moved the crowd with just gestures. And when the device was back on, the singer said, "Nobody keeps mama down!"
She shouted to her crew, "Let's do it again from the top, this is what show business is all about." Then she added the joke "Someone is getting fired tonight", before repeating her performance right from the beginning.
The Wango Tango concert which was held at Los Angeles' Staples Center also presented
Selena Gomez
, Ke$ha, Ne-Yo, Matthew Morrisonand more on the stage.
Britney Spears
was hosting.



© AceShowbiz.com